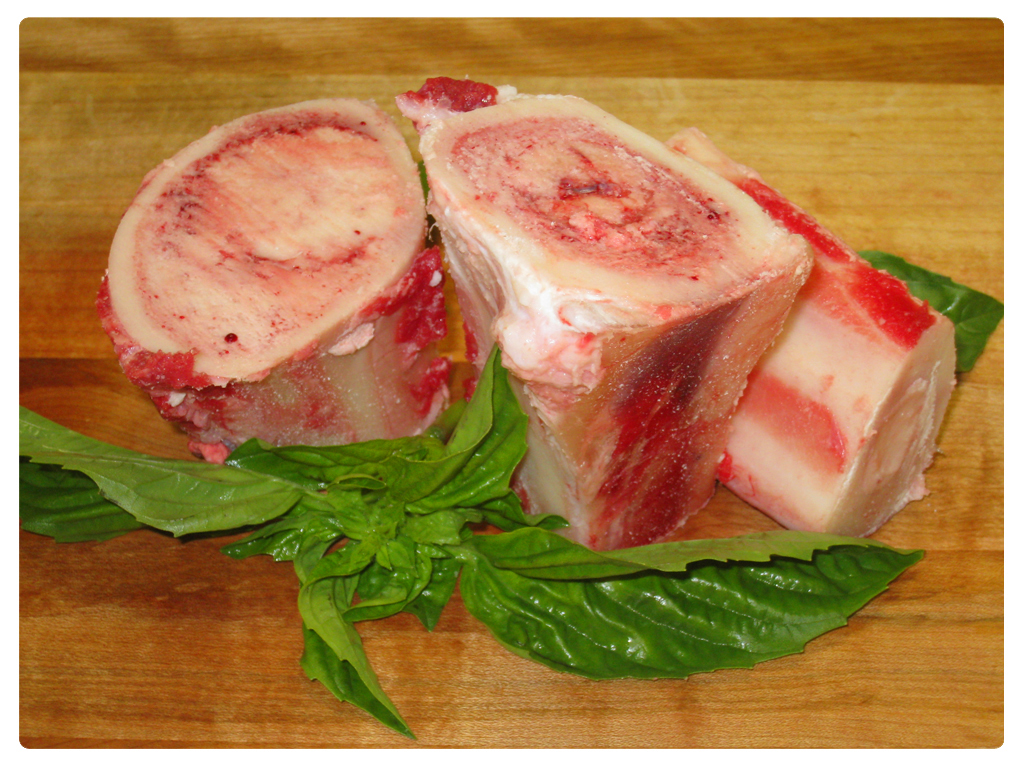 When making soups, such as Ruth's recent sweet potato chowder post, you need to use stock as a base. Sure, it's easy to be lazy and get a can or box from the grocery store, but most of those have additives that are best avoided. It's actually really easy to make your own stock and once you get the hang of it, you can start tweaking the flavor for your preference.
I recently made a batch with some beef soup bones I picked up at Sprouts. While I mostly followed a recipe over at Balanced Bites, I did change a thing or two.
Ingredients:
2 lbs of soup bones
an entire head of garlic (about 10-15 cloves)
2T apple cider vinegar
1t sea salt
Throw everything in the crockpot on HIGH until it comes to a boil, then switch to LOW for at least 8, or up to 24 hours… the longer the better, to get more out of the bones. (Cider vinegar is essential for this process)
Remove and discard the bones, garlic, etc. (all of the solid stuff) and let the broth cool.
Pour into jars through a fine metal mesh strainer to get rid of any remaining big chunks.
If you have a fat separator, use it. If not, do what I did and let the jars sit a little while so the fat rises to top and just spoon most of it off.
Refrigerate and you can remove the hardened white fat. (I was only left with a very thin layer, so I didn't bother.)
Your broth will keep in the refrigerator for a few days, or put in a freezer-safe container and freeze it for longer storage.
I heard about some of the benefits of bone broth on Robb Wolf's podcasts, but the post over at Balanced Bites gives a good breakdown of many potential upsides. This includes the potential to reverse a leaky gut, can add a substantial amount of minerals to your diet, and may even help with some diseases!
---
WOD 12.08.11
Skills Day
Kipping Pull ups
OHS Skills