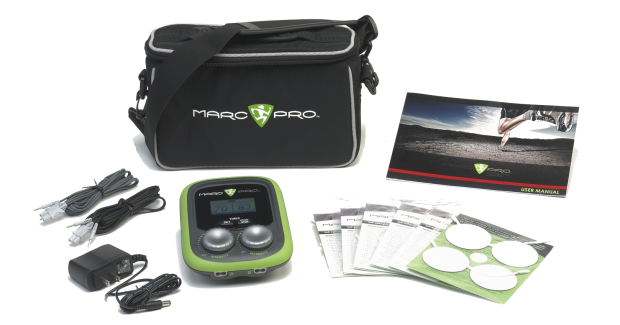 I was first introduced to the Marc Pro device via Kelly Starrett's controversial MWOD post on icing, where he discusses how icing may not be the ideal option to reducing inflammation.  The overall application to an average Joe may be debatable (see Marcus' post here), but few will debate that the Marc Pro mentioned in the MWOD post actually does facilitate recovery.  Read a bit more on how the device works straight from Marc Pro here.
One of the most asked questions I hear is how does the Marc Pro differ from infomercial devices or the electrical stimulation devices often used by health professionals known as a TENS units?  Here's the answer straight from the Marc Pro FAQ page:
What is the difference between Marc Pro and a TENS unit?
TENS is an acronym for Transcutaneous Electrical Nerve Stimulation. TENS are inexpensive medical devices that attempt to mask pain symptoms by interfering with nerve signals; they have no rehabilitative, recovery or conditioning benefits whatsoever. Marc Pro activates a cascading series of physiological effects through a specific type of muscle contraction that lead to enhanced recovery and conditioning.
The process begins with the contractions and the activation of Nitric Oxide (NO), which dilates blood vessels and leads to increased flow delivering more oxygenated blood and nutrients to the area. The lymphatic and venous systems also require and benefit from localized muscle activity. Because of this, using the Marc Pro after physical activity helps move the related waste and deoxygenated blood away from the fatigued area(s). This exchange of nourishment and waste, without stress or fatigue, accelerates the recovery of the muscle.
Marc Pro is popular amongst professional sports teams, but they are now branching into the CrossFit world where recovery is a highly sought after quality.
I had the opportunity to demo the Marc Pro at the 2013 Winter Shakedown where I felt it really helped me recover in between the three tough workouts.  Ruth also has benefited from regular use of the Marc Pro to battle her pregnancy induced carpal tunnel syndrome.  Many of you had the opportunity to demo the Marc Pro yourselves this past Saturday as Marc Pro reps were in attendance supporting our Charity: Water Fundraiser & Open House event.  If you weren't in attendance, or didn't stop by the Marc Pro tent don't fret, as they'll likely pay us a visit from time to time to allow Intrepids to demo their device.  Also, the gym recently purchased two units and both are available for use in the Intrepid Store area.  You must use your own set of electrode pads.  If you received a set from the Marc Pro vendors bring them in or keep them with your gym stuff just in case.  If you don't have your own already, a set of 4 pads are available for purchase for $9 in the Intrepid Store.  Average sessions range from 15-30 minutes so please be courteous of others if anyone is waiting behind you, and as of now they are available on a first come, first serve basis.  Sweat and oil can inhibit the contact between the pad and your skin, so clean the application area as best as you can to maximize the contraction and to help the longevity of your pads.  Aloe vera gel can also be used to increase the intensity of the contraction as well.  They offer unlimited support via telephone and the internet to those who purchase to help with any questions or issues you may have.
We are pleased be partners with Marc Pro and offer a %5 discount to anyone entering the Promo code:  IntrepidA.  If that wasn't enough, Intrepid members are eligible for an additional $100 credit onto your membership account to use towards your next monthly membership or a private session with your favorite coach.  Just provide your receipt and we'll take care of the rest.
---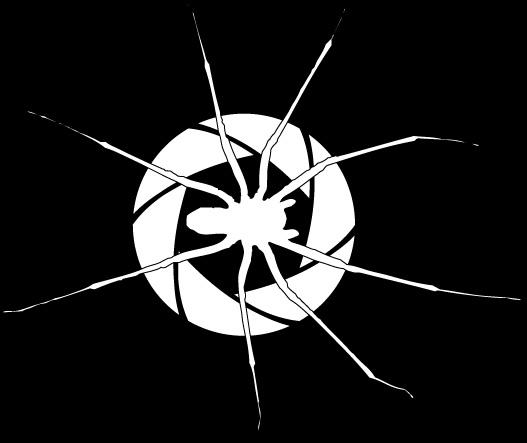 Recluse Photo covered our fundraiser event this past Saturday and graciously provided them for you to download free of charge. Click here to see his fantastic coverage!  As always, thanks again Kevin for the amazing shots!  Like his Facebook page and leave him some feedback.
---
WOD 3.18.13
Overhead Squat 3×2
4 Rounds for Time:
240m Run
12 Toes to Bar
12 Wallball Shots